As you know,
short hair
is so beautifully flexible, it works with practically any texture or type of hair from thick to fine, wavy to curly and straight, or even a combination; hence, short hair is never boring. Plus, it's so convenient, especially the short pixie cuts – the ultimate in wash-n-wear hair. Just lather it up, dry with a towel, finger pick it, and air dry – it can all be done in a jiff. Great for the ultra busy girl with no time to deal with complicated long hairstyles.
Short hairstyles
are also usually instant wear. With the right cut, the hair simply slides into place, and yet looks amazing. Not only do short hairstyles lend a more professional air, but they can often also be the last word in chic, elegance and sophistication.
Here are some trendy short
bob haircuts for ladies.

Blunt Bob
haircuts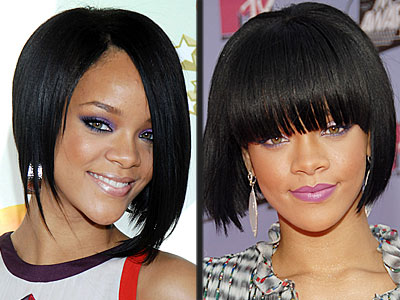 short
Blunt Bob
haircuts
Short Bob
cute
Short Bob
haircuts
Curly Bob
hairstyle
Curly Bob
Short Shag haircuts
Short Shag haircuts
pixie hair cut for women
pixie hair cut
{[['
']]}